Rexy FortyFive and I have been collaborating since the 1990s, when we used to work together in Boston and would take breaks to chat about the world, music, and bounce artistic ideas off of each other. Life (pronounced "Wife") happened to both of us, and our collaborations and artistic projects moved in different directions.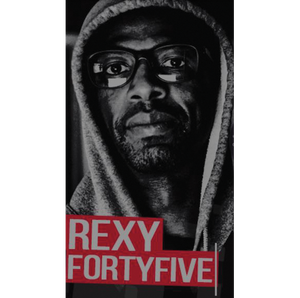 Rexy founded the band Slimpocket and had some success in the Boston scene in the 2000s.
He has graced the stage at numerous venues within the Greater Boston area such as Cantab Lounge, Black Out and Lizard Lounge. He was a finalist to the Lizard Lounge team in 2011-2012. He's widely known as an artist in Boston for hosting the show "Smokin Rhymes".
In 2018, Rexy and I launched a project to complete a 3 song demo. The first song, entitled "Hip Hop" is still in development. "The War is Coming" is close to completion.
Give it  listen, tell us what you think.